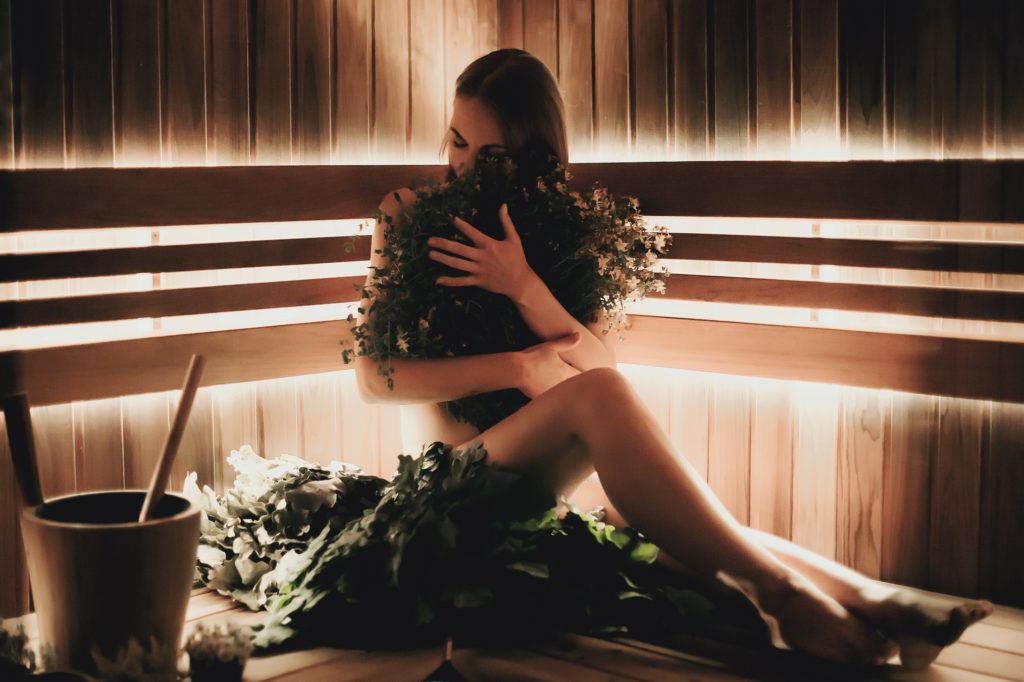 Mysteries of a steam bath
It is hardly possible for the mind to grip the true meaning of, nor is it easy to describe the pleasure we experience when our body is being cuddled by a bath broom, our palate is discovering new tastes, and our nose is plunging into the subtle aromas. A steam bath captures our senses to liberate us.
In the course of an empirical programme, You will:
be acquainted with the mysteries and significance of a healthy, traditional Lithuanian steam bath;
be shown different methods of beating and massaging a bather's skin with aromatic bath brooms;
discover guidelines for beauty treatments which You will be able to use in Your steam bath at home (hair mask, facial mask and Cleopatra's body lotion);
plunge into the world of natural smells as well as find the most subtle senses in Yourself;
experience deep relaxation through a bath broom massage as well as enjoy a quality getaway from stress, rushing and the day's routine. indulge in beauty treatments through the use of Lithuanian herbal oils, handmade soap, unique masks and lotions that will nourish and revitalize Your tired and broken skin.